Chapter 1: The Mixtape

Chapter One kicked off on Saturday, May 14, 2016 at 3:00pm in the Bed-Stuy garden of RAKIA! Headquarters. Working in tandem with photographer-performer Ethan Baldwin, RAKIA! unleashed a years worth of movement, chopped & screwed in real-time. Participants tossed back gin fizzes and hit the play button for this once in a lifetime experience! We are forever grateful to everyone who came out and made the piece amazing! Photos & video are below, but first check out this Storify for the inside scoop from start to finish!

Watch the video here!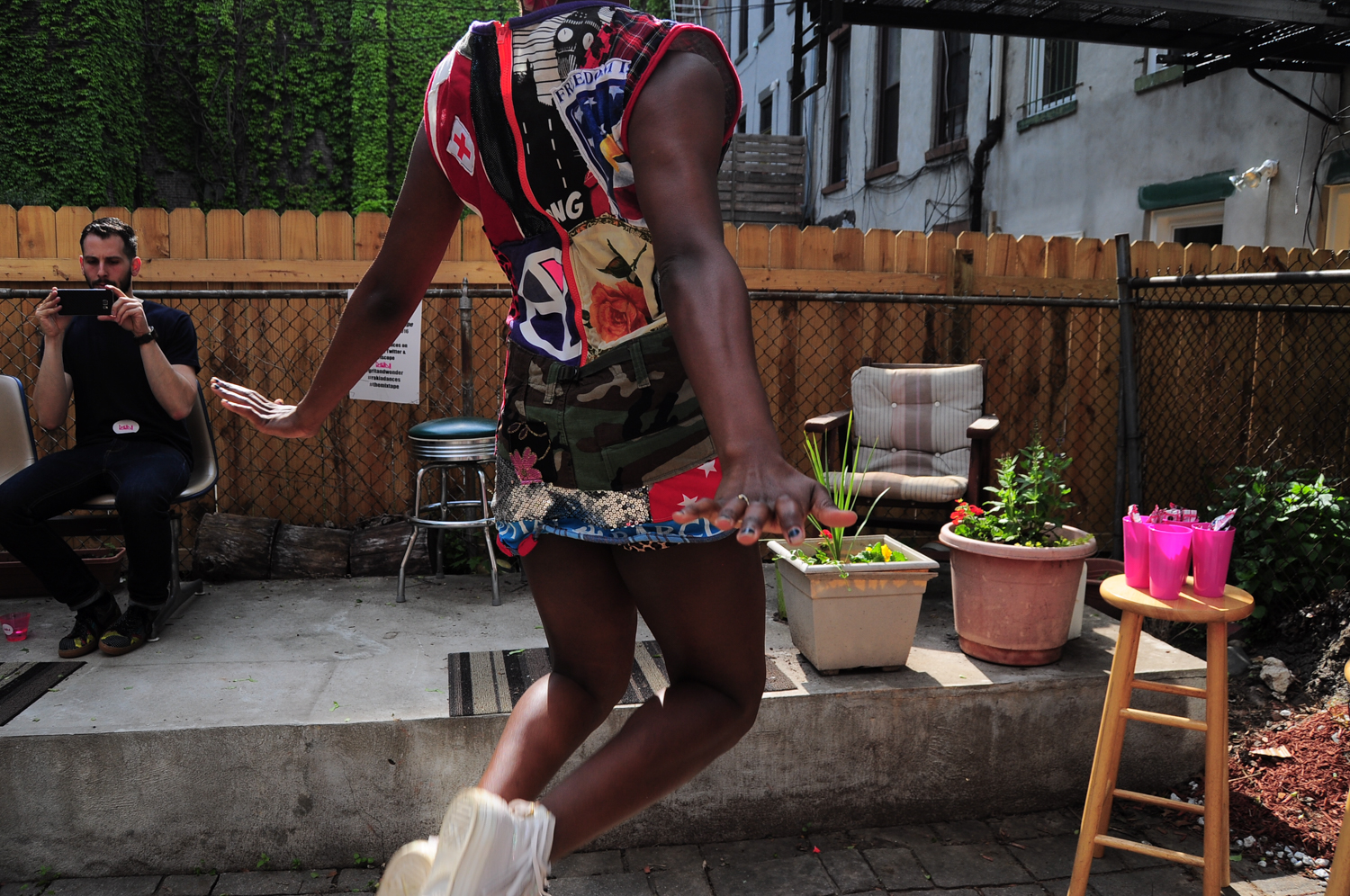 Photos by Ethan Baldwin